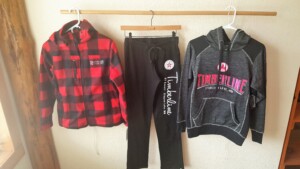 Most of our 2 inches of snow we received yesterday has pretty much melted!! Enough is enough Mother Nature, it's time to camp!
I will attempt to turn the water on tomorrow. It will happen, barring any unforeseen problems, we should have water to your sites by tomorrow evening.
Saturday, we will be removing the stored boats and golf carts from the Rec. Hall. If you can't be here please make arrangements with a friend, neighbor or somebody responsible to take care of your boat or cart.
Office Hours for the month of May: Monday thru Thursday 11:00 am to 2:00 pm; Friday 11:00 am – 7:00 pm: Saturday 10:00 am -4:00 pm, Sunday 10:00 am -4:00 pm.
During the month of May the security gate will be open from 8:oo am -5:00 pm, Monday thru Thursday. Why you ask? When you, (Our seasonal campers) make arrangements for deliveries, media com etc., seldom does anyone who has made the arrangements with vendors come up to wait for them to let them in. We don't know when they are coming and we are usually busy working on something else. It will save everyone time and hassle. Thank you.
I am in the process of updating our campground guidelines and rules. I think the only rules needed are use good sense and to be respectful of your neighbors, but……
Golf cart owners, you must have a signed golf cart contract, proof of insurance on file with us and your site numbers on your cart BEFORE you can operate them in the park. Golf cart curfew is cart at your site at 11:00 pm.
By memorial weekend we should have our pool are refurbished, fitness center up and running and our pickle ball court ready for action. Lot's to do!
Come check out the new clothing starting Saturday!
Please travel safe and we are looking forward to a much nicer weekend weather wise.
Vern and Cindy