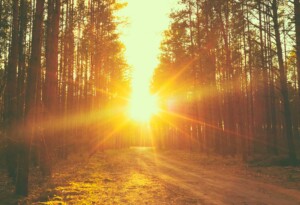 The sun is setting on our last days of the 2017  season. What a wonderful season it has been! Soon we begin the countdown for next years opener. We hope everyone has enjoyed this past summer along with all of the activities and everything Timberline has to offer.
We are having a sale on select clothing on this final weekend. Be sure to check it out.
If you are not returning for the 2018 season, you must be off your site no later than Saturday! If you do not pick up a contract and put down your deposit to reserve your site for next year, we will make that site available for people on our waiting list. We aren't going to assume you are returning.
Office hours this weekend are Saturday, 10:00 am – 4:00 pm, and Sunday, 11:00 am – 3:00 pm. Make sure you make your final electric payments to avoid late charges.
If you need a final pump-out, please sign up for available times in the office.
The gates will be locked at 5:00 pm on Sunday! The automatic gate will no longer be in use.
We will plan another open house in the spring, probably around the end of March or first part of April.
2018 activity dates will finalized and put on our web site toward the end of this calendar year.
I will try to send out newsletters on a monthly basis from now until next seasons opener.
Again I want to thank my wonderful staff who work their butts serving our seasonal and overnight guests. And we thank you, our Timberline family for choosing our park as your place to come relax, have fun and make truly unforgettable memories with family and friends!
Travel safe, see you soon.
Vern and Cindy